The owners
We're the owners!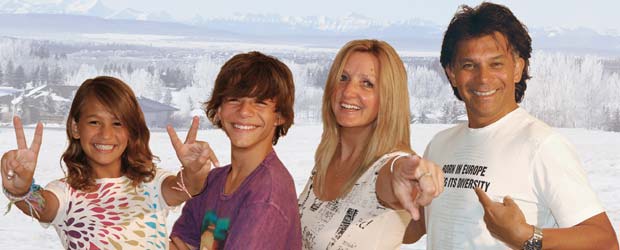 Sharing our vacation rental condo in beautiful Manzanillo, Mexico…
When we are looking around for a rental vacation apartment in Manzanillo, Mexico, we would certainly like to know more about the owners. So… we understand that you would like to know more 'about us' too! Okay then, here we go:
We are Jack & Astrid Vanderlee — born in the Netherlands and currently living in Calgary, Canada. Besides running our own marketing company, we're raising the 2 best kids in the world. (Granted, we are a little bit biased here!) Now, we heard our kids say that we're also the best parents in the world, but we're pretty sure that has a lot to do with our frequent trips to our vacation rental condo in Manzanillo, Mexico…
It's been our dream to have 'our own place under the sun', and we feel very privileged to have found such a wonderful spot in the area of Puerto Las Hadas. Our vacation rental apartment in Manzanillo, Mexico has been fully renovated and we truly enjoy every minute of our stay – time and time again. We like to share that with you and invite you to visit our affordable Mexican vacation condo and enjoy it as much as we do!
Get ready, pack your bags, book your flight and book vacation rental Condo La Vida Libre in Manzanillo, Mexico today!