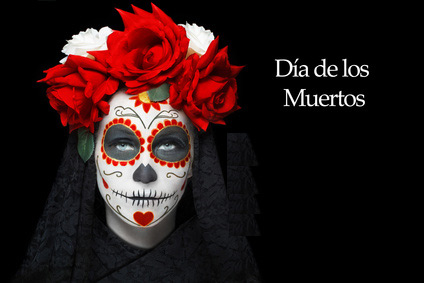 Dia de los Muertos, or better know in Canada and the States as Halloween, is being celebrated differently than what we are used to.
There is no trick or treating but instead kids run through the streets with a lantern in their hands asking for coins. Families are gathering together at the graves of loved ones who passed on to celebrate their life while enjoying a picnic.
Usually they bring the favourite food, drinks and photos of the deceased and gifts. The grave is decorated with flowers and in case there is no grave they build an altar to honor the dead. It is not a one-day celebration but spread out over 3 days of remembering, celebration and happiness.
It is not just the kids that are carrying lanterns but they will be put into trees as well to guide the souls back home. Usually this goes hand in hand with light fireworks like firecrackers and bonfires.