Welcome / Bienvenidos!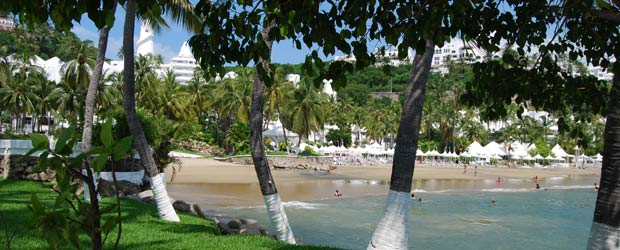 You are looking for a vacation destination and Mexico is on top of your wish list. You might have been in Mexico before and maybe even did visit Manzanillo already in the past. But for those of you who don't know where Manzanillo is, first a bit of information.
Manzanillo is located on the West Coast of Mexico on the Pacific Ocean also named the Mexican Riviera. Twice a year there are big Sailfish and Merlin competitions held in Manzanillo giving it the nick name "Sailfish Capital of the world". These events are attracting a lot of people from all over the world. probably the 45 plussers among us, will remember the movie '10' with Dudley Moore and Bo Derek who, with braided hair, was often seen in the movie. sun bathing at Las Hadas beach while Dudley Moore walked drunk on the roped bridge crossing the Las Hadas pool.
This movie amongst many others filmed here, did put Manzanillo on the map and tourists discovered this once sleepy, Mexican port town which currently has evolved into a city with a major port.
Manzanillo is divided into two bays, Manzanillo Bay which goes from the port to the peninsula where Las Hadas is located and Santiago Bay which goes from the peninsula to Juluapan de Peninsula.
In the last five years, Manzanillo has grown into a modernized city but with an Old Mexican charm feel which makes this a unique destination.
Spend some time here and get to know the people, the lifestyle and the area. Watch the whales, dolphins and other wild life. Visist the jungle, Colima, Tecoman, and other Mexican towns around Manzanillo. Go surfing in Santiago Bay or Cuyutlan. Play golf on one of Manzanillo's several golf courses and enjoy some shopping time in the old down town, the new shopping centre or at the local Mexican market held every Saturday in Santiago area.
For more information, click here.