Manzanillo

Manzanillo has it
all:
Mexican Tradition and Modern Amenities.
Visitors come because Manzanillo offers a more relaxed holiday than other destinations in the country and because they can get a more authentic Mexican experience than in other resort towns that have seen tourism explode.
While resort cities like Puerto Vallarta and Acapulco have 35,000 and 45,000 hotel rooms, respectively, available for visitors, Manzanillo has a modest 5,000. Tourism has grown in a more organic fashion in Manzanillo, as opposed to the military-like precision of developments seen in other parts of Mexico, like the Mayan Riviera. These days, most visitors to Manzanillo are American and Canadian, accounting for 80 percent of tourists, while 20 percent is largely from other parts of Mexico.
Hotels have sprouted up between residential areas. Streets are often winding and paved with cobblestone. One of Manzanillo's charms as a beach resort destination is its reluctance to super-size its attractions and development. "Manzanillo is a still-to-be-discovered destination,
which still maintains its typical Mexican flavour and offers a wide range of activities.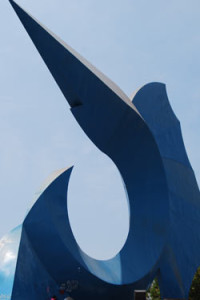 The fact that Manzanillo – the Sail-Fishing Capital of the World – is a real Mexican city explains another part of its charm. It's Mexico's biggest port, with one million containers being shipped here every year. Electronics arrive from Japan, plastics from China, and canola from Canada. The city of Manzanillo is also home to the Mexican navy, whose members love to display their topiary skills in their free time by trimming dozens of trees to resemble a variety of shapes and animals.
"Manzanillo is quieter than the other Mexican tourist places," says Gerry Szakacs – realtor and owner of 'Realty Executives – Mexican Bay', a successful real estate company based in Manzanillo. "This is the place to be if you want to really relax, whether it is for vacation or to retire." Gerry knows exactly what Manzanillo is all about after living and working for more then a decade in this promising Mexican town.
But down the beach just a few kilometers from the main dock area, visitors find the tropical paradises of the hotel zone. Lush, palm-filled jungles cover hills that level out toward the ocean and turn into sandy beaches. One reason for its popularity could be Manzanillo's enticing tropical geography – vast groves of tall palms, abundant mango trees, and successive coves graced with smooth sand beaches. To the north, mountains blanketed with palms rise along the shoreline. And over it all lies the veneer of perfect weather, with balmy temperatures and year-round sea breezes. (Manzanillo has an average of 350 sunny days per year!)
PROMO OCV TURISMO MANZANILLO from JCVILLA PRODUCCIONES.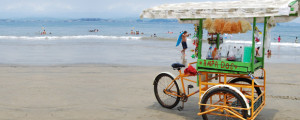 Manzanillo seems to be built for taking advantage of those sea breezes and is largely centered around two bays, (Manzanillo Bay and Santiago Bay) formed by a breathtaking peninsula that juts into the ocean. The beaches in the area are unspoiled and seemingly endless – however, the sand is incredibly hot. (It must explain why the actors in the movie '10' were always running on the beach…) Despite hot feet, the sand in Manzanillo is beautiful. Due to volcanic rock and the heavy mineralization of the area, black sand mixes with brown to form patterns that make any walk
along the beach an aesthetic delight.
For visitors looking for entertainment: many hotels in the area offer Mexican fiesta shows with top rated singers and dancers. Tourists who want to explore the area have plenty of other options. The fishing, golfing and diving expeditions are numerous. Jungle tours, plantation visits and encounters at a turtle farm also rate high with Manzanillo's tourists.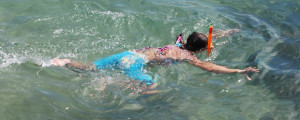 One of the most interesting options is to take a day trip to the state capital of Colima. Not only are there museums and colonial architecture to take in, there's also a chance to visit the nearby village of Comala and witness the authentic day-to-day life of the Mexican people.
Take a chance to dine like the locals! One interesting dish worth trying involves taking fresh watermelon and pineapple, squeezing lime over the fruit and then sprinkling it with salt and red pepper. Strange? Yes, but when in Comala, why not do as the Comalans do?!
A trip inland to Comala and Colima also offers the view of two volcanoes, including the active 'Volcan de Fuego' ('Fire Volcano') that spews smoke regularly. And importantly, the journey takes you to 'La Campana Archeological Zone', the largest and oldest such site in the state. Ruins of an ancient city have been uncovered here and a variety of structures, pyramids and platforms have been restored.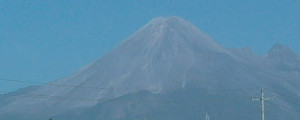 The most well-known pyramid, 'La Campana' (The Bell) because of its bell shaped appearance, allows visitors to look inside a tomb and see handmade figures and instruments buried there between AD 600 and 900.
Manzanillo has it all. Here you can experience old ancient history and modern day luxury. It welcomes visitors with open arms but never forgets its roots. Come to this friendly Mexican town and see it all with your own eyes; we promise you won't regret it!